VIP Party Planning
Please follow and like us:
Are you in charge of planning a special event for your group? We're here to help you make your bachelor/bachelorette, birthday, college graduation, corporate party or just a night out with your group of friends a remarkable one!
With Miami Stardom VIP party planning we can include dinner reservations, transportation and limousine services, open bar and bottle specials at modern boutique restaurants, lounges, and/or hotels, guest-list, express hosted entry and VIP table reservations to your party package to the hottest nightclubs in Miami and South Beach.
Miami Stardom can create a custom party package tailored to meet your needs. If you are planning a bachelorette or bachelor party, these packages can include additional accommodations such as access to strip clubs. For birthday parties, our party packages can include party balloons and birthday cakes. If you are looking to organize a large group event such as a corporate party or college graduation we can secure a venue, provide transportation, and help you with your event planning.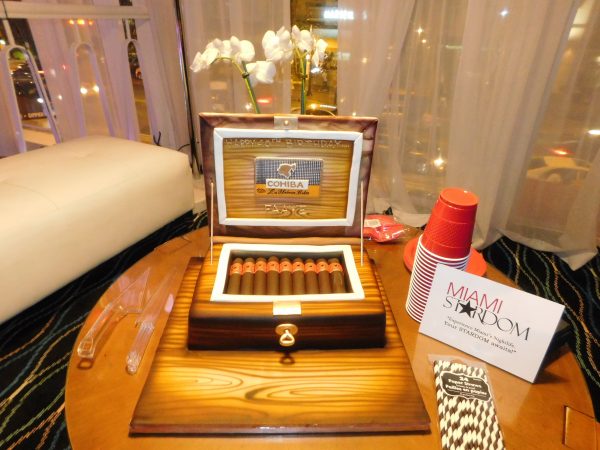 The following are the custom party packages we offer:
Corporate Party/College Graduation
Benefits of our custom party packages:
Tailored itinerary based on your nightlife preferences and your specific budget
Custom packages with accommodations based on your preferences
Pick-Up/Drop-Off airport shuttle service upon request
Transportation and Limousine Service upon Request
Dinner and/or VIP Table reservations upon request
Miami Stardom VIP host assigned to group
Guest-list at Premier Nightclub and lounges
Express Hosted Entry – NO LINES or WAITS
If you are looking to reserve your custom party package, give us a call/text at 305.735.9847 or email us at info@miamistardom.com with your request.
In your inquiry, include the following:
What type of accommodations you would like.
How many people in your group. #Ladies #Men
What date would you like the VIP service.
Do you need transportation.
What music preference. What you like to dance to.
Do you need table reservations.
Any other requests? We would love to hear from you!
---
Photo Credits: Heks FX
Please follow and like us: