South Beach Party Package
Please follow and like us:
Are you a local who constantly likes to party at the beach on the weekends? Perhaps you are a tourist staying in South Beach and are looking for the hottest parties in the sexy island. Get the extra treatment when you come out and party with us!
We offer per person affordable weekly night South Beach Party Package that include pre-parties with open bar at trendy hotels or lounges, luxury limo service to our parties, front of the line and celebrity status hosted entry into South Beach hottest nightclubs.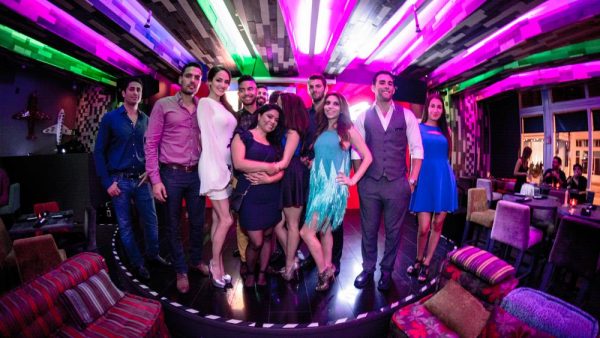 The benefits of the following party package special, it is provided every night of the week from Thursday thru Sunday and there is no minimum of people requested to book the package. The package is perfect for small groups and couples and for any type of occasion.
Miami Stardom provides an elite yet convenient and guaranteed way to enter South Beach hottest nightclubs! With our party packages you will have front of the line hosted entry at our parties and meet a STARDOM host that will escort your group into the nightclub without the hassles of waiting in long lines or being picked out from the crowd.
Since Miami nightclubs has strict door screening process, we ONLY provide this exclusive service to a selected clientele. South Beach nightclubs caters to the most beautiful and fashionable people, therefore, to obtain our hosting service ONLY the BEST looking groups will be considered.
South Beach Party Package
Includes:
Pre-Party at a South Beach Boutique Hotel or Lounge (9:30pm-11:30pm)
2-hour open bar (Vodka, rum, gin mixed drinks) or unlimited vodka drinks at a table setting at pre-party
Party Bus or Limousine service to Nightclub
Front of the line status at club
Cover charge & Express hosted entry to club before midnight
Packages start at $50 for ladies and $80 per men. Prices can be affected depending on the nightclub selection. (Please contact us to get pricing based on the club you would like to go)
The following are the nightclubs we provide our South Beach Party Package:
STORY Nightclub

Dream Nightclub

IVY Nightclub
Cameo Nightclub
LIV Nightclub (CLOSED. Under Renovations)
Benefits of our South Beach Party Package:
Unlimited drinks at pre-party for two hours
Limousine or party bus transfer
Express Hosted Entry to Nightclub– (NO LINES or WAITS)
Cover charge included
If you are looking to reserve your party package, give us a call/text at 305.735.9847 or email us at info@miamistardom.com with your request.
Reservation Process:
We recommend you to email us your details, a picture of your group and music preference so we can suggest what will be the best nightlife venue for you
For entry to LIV and STORY, sorry to say but looks does matter as these clubs has a strict door policy for entry. So we recommend for groups of ladies who would like to attend these clubs to email us a picture of your group for faster consideration and guaranteed service.
Reservations is recommended to be made at least 24 hours in advance to guarantee complete booking. Any reservations made prior to 24hrs of the event date are subject to availability
Terms:
*Ages: 21 and over
*Dress code is strictly enforced on all venues
**Prices and venues are subject to change and all packages are based on availability.
**Deposits are non-refundable
*Memorial Day Weekend, Winter Music Conference, or New Years.***
---
Photo Credits: Heks FX
Please follow and like us: